Anhui University Principal Cheng Hua come to visit our company
Release date:2015/8/11
In the afternoon of August 10th, deputy party secretary of Anhui University, the principal Cheng Hua, etc. come to visit the MicroSilicon, and Lv Changfu, Hefei High-tech Zone Working Committee member, the management committee vice chairman accompany visit.
Company chairman Liu Wei guided the guests to visit the company achievement showrooms and enterprise technology center, introduced the company's products and chips manufacturing processes in detail.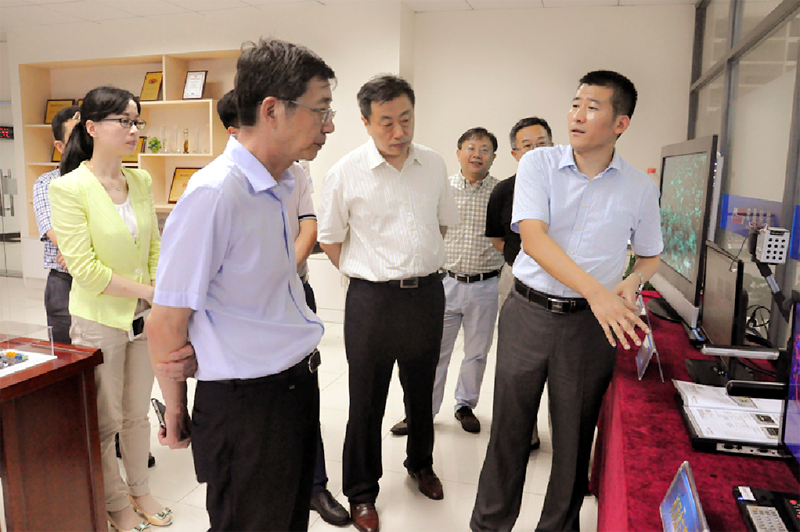 During the inspection, Cheng Hua has expressed great concern on the company's products in the market application, and fully affirmed the company's current achievements.