MacroSilicon Technology Co., Ltd. focuses on IC design with proprietary intellectual property rights and auto-controlled product design, providing the overall solution, software development and system integration service, is willing to create core technology products in China.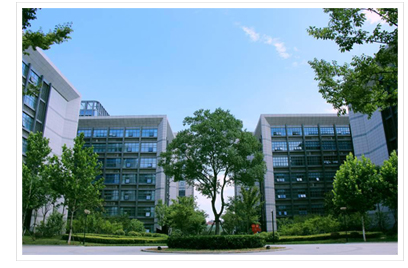 The company's self initiative chips of the new flat-panel display equipment have been widely used in the display terminal devices of Flat-Panel Display, Intelligent, High-speed Rail & Cars, Industry, Radio and Television, Medical Treatment and other fields. And the products of industry auto-controlled system which is self initiative have been applied in typical industry.

All of the core team members have well-known overseas and domestic IC design education background. And the backbones of the team has nearly twenty years of experience in chip design, product development and project implementation. They have already mastered world-class electronic information technology. Now, the company has set up R&D Center in Shanghai, Suzhou, Chengdu, Beijing and Silicon Valley(USA), and established Promotion Center of Product and Technology in Shenzhen.
The MacroSilicon sticks to self-innovation, and uses core technology to boost the industry's development. Since its foundation, the company has successfully completed many domestic chips with independent intellectual property rights, it has designed several initiative technologies in the world, obtained nearly two hundred of intellectual properties, and taken on a series of scientific research projects at national, provincial and city levels. The company has been identified as "National High-Tech Enterprise", "National IC Design Enterprise" , "Software Enterprise", and has been achieved ISO9001, ISO14001 and OHSAS18001 international management system certification. And it has obtained "Anhui Provincial-level New Product", "Anhui Talents Program", "Luzhou Industrial Innovation Team" and other honors.
In 2015, the MacroSilicon was listed in National Equities Exchange and Quotation ("NEEQ") successfully (stock name: 宏晶科技; stock code: 832193).
For the future, the company will continuously promote self-innovation capability and the core competitiveness, take market demands as its guidelines, focus on technology innovation, take common key technologies and major products as a breakthrough, research on high performance core chips and intelligent electronic controlled products with independent intellectual property rights and achieve sustained, rapid and sound development.