The MacroSilicon attends the 2015 "China Optical Valley" International Optoelectronic Exposition
Release date:2015/11/19
November 12th to 14th,2015, the Twelfth "China Optical Valley" International Optoelectronic Exposition and Forum (referred to as " OVC EXPO ") is held in Wuhan International Expo Center.
OVC EXPO was founded in 2002 in Wuhan, and it is the first three in China, the first in the Midwest optoelectronics industry event, the General Assembly is dedicated to "connecting everything, broad future" as the theme to "gather global resources to make the world Optical Valley" as the target, covering Internet+, Optical networking, Optical manufacturing industries, Big data, Cloud computing, New media and other hot spots. It gathers a large number of well-known companies at home and abord, and displays advanced technology and optoelectronics products.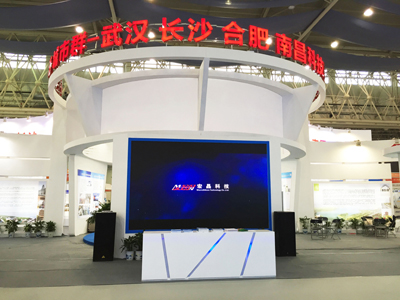 As one of the representatives of "the middle reaches of the Yangtze River City Group Technological Innovation Achievements Exhibition, four capital cities - Wuhan, Changsha, Hefei and Nanchang" the MacroSilicon was invited to participate.Take advantage of this platform, the MacroSilicon demonstrates leading innovation design to the nation and the global electronics industry, it has attracted many domestic and foreign businessmen to gathered and inquire negotiate, it becomes a major highlight of the same industries.